BIKE TRAIL: TROMEJA FROM KRANJSKA GORA
Length of the cycle path: 31.8 km
Cycling time: half-day tour / from 9.00 to 13.00 
Elevation: 1557 m
Difficulty: suitable for families with children from the age of 10
Cycling equipment: mountain bike and helmet, which you can rent from us
GPS route: click here (.gpx file)
Exciting and picturesque bike trail, full of beautiful views of Planica valley and the surrounding mountains. We will cycle to Tromeja (three-borders point) on mount Peč at 1.500 m above sea level, where the borders of Slovenia, Italy and Austria meet. Activity is appropriate for everybody aged 10 years and more.
You will gain a lot with only a little effort, while still enjoying the views of the beautiful scenery. We will visit world famous Planica, where you can see the world's biggest ski jumping hill and one of the most spectacular ziplines in the world.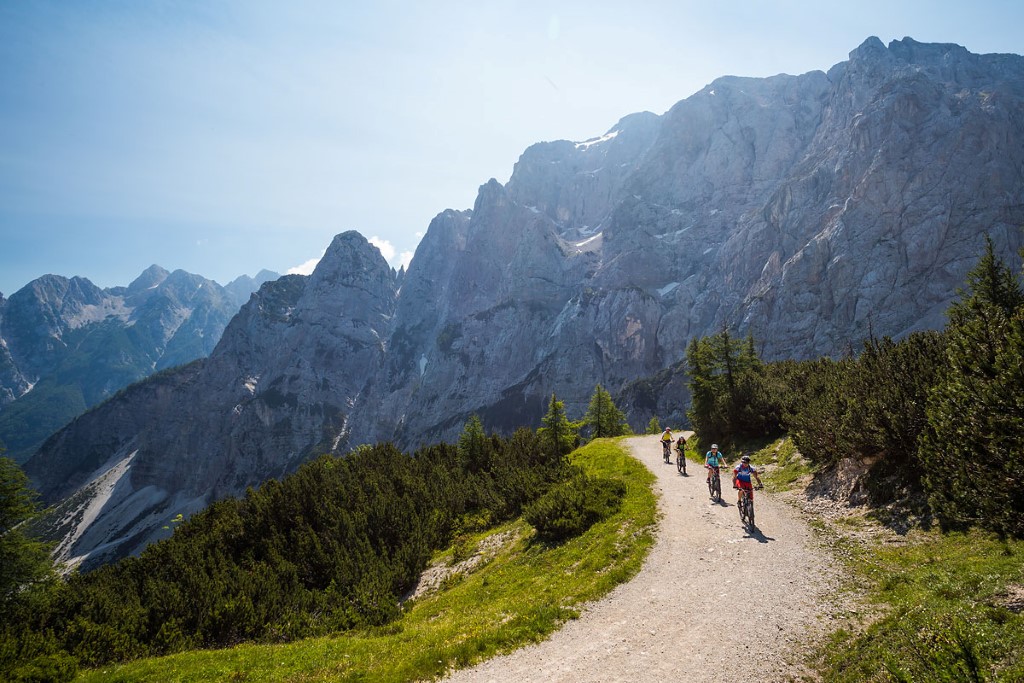 We meet at 9 a.m. in the center of Kranjska Gora (Borovška cesta 88a) to select the necessary equipment and we are ready for an unforgettable experience.
The bike trail leads us along a macadam from Kranjska Gora to the village of Podkoren, where we will experience the first real ascent and find out that we can do everything. From Korensko sedlo, we will admire the Upper Sava Valley and the Julian Alps proudly rising above it.
The highest point Tromeja (three-borders) is no longer far, from there we see all three countries (Slovenia, Austria, Italy).
This is followed by a true cycling downhill to the village of Rateče, and from there, the bike trail leads us to Planica to see the Velikanka (the biggest ski jump) from up close.
We will back to Kranjska Gora at 1 p.m., pleasantly tired and full of unforgettable impressions.
Bike trail Tromeja map: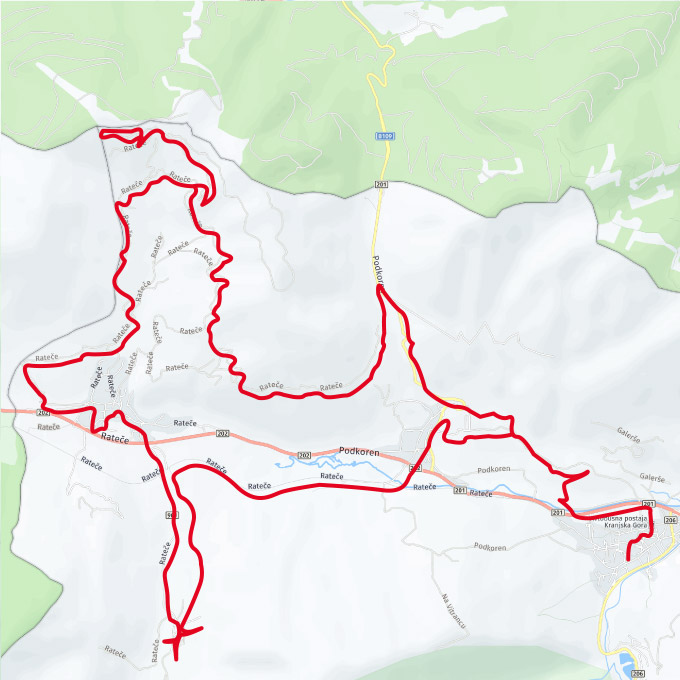 Ascension chart and map of main points on the way: